by Maria-Jose Soerens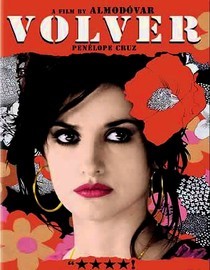 From all the kinds of anger a woman can feel, none seems to be as brutal, unforgiving, and deeper than that of a daughter who angers her mother for not having protected her against abuse. The feeling of having been left to our own destiny while our mothers quietly witnessed the brutality of our fathers, brothers, uncles, or cousins, constitutes a wound so deep that can only be compared to being forsaken or abandoned as a child. Our archetype is the orphan girl.
As we grow older, our mothers' reaction causes so much dissonance that we grow apart from them and we become their worst judges. I came to this realization while sitting in front of a client—a 60-year-old woman from South America who's ex-husband had been abusive towards her and her children, yet her daughters related to him with love and compassion and were verbally abusive towards my client. Their claim against their mother was, "how could you let this happen to us." Even though my client divorced her abusive husband and has repeatedly asked her daughters for forgiveness, they don't seem to care. It is as though nothing could make up for such sin.
Sitting from my chair I could see my client as a victim of domestic violence and assure her that it is her ex-husband who did wrong to the entire family and that her daughters should be mad at him, not her. And that the reason why she didn't defend her daughters was that she was being under abuse herself. The whole system was oppressive. However, as a daughter, her daughters' anger seemed too familiar and I realized that I had been my mother's worst executioner myself. And then it hit me: My mother was too a victim of domestic violence. She did not stand up for me because she couldn't and that by punishing my mother I was taking part in an abusive and oppressive system. How could I, a post-colonial feminist, be so brutally oppressive towards my own mother? That very night I called my mother, who is in Chile, and asked for her forgiveness. She was very gracious, but by her reaction I could recognize the deep roots of abuse that had contributed to her disappearance from the central stage of her own life.
Reflecting more on this, and informed by the stories of many middle-aged Latino women who have been my clients, I began thinking on the variables that contribute to the feeling of orphanage we daughters experience as the result of our mothers disappearing in the background.  Two things came to mind: (a) The constant obliteration of our mothers' sense of self in an abusive intimate relationship, and (b) The role of motherhood in Latino culture. As a predominately Catholic culture, the model of motherhood follows that of the Virgin Mary: an all suffering, all compassionate, asexual mother. Just like Virgin Mary, mothers in Latinamerica are expected to carry in their shoulders the suffering and struggles of all of her children without receiving anything in return. Mothers in Latinamerica lack all power and bear all responsibility.
Pedro Almodovar illustrates these dynamics brilliantly in the film "Volver." ("To Return"). (Spoiler alert!). In this film, Almodovar portraits the generational dynamics of abuse through the story of Raimunda, her daughter Paula, and her mother Irene, who in this case is a ghost. Without getting into detail so that you can enjoy the film, Raimunda had stopped talking to her diseased mother years before her death. In the film, Raimunda has the chance to protect her daughter, Paula, who killed her father because he tried to rape her. A couple of days later Irene's ghost comes back to resolve issues she couldn't resolve while alive. I recognize I didn't give much away… I hate spoiling films for people, but please watch it; and while you are at it, think about this post, the redemptive function of Raimunda, her relationship with her mother and the last sentence of the movie: "Ghosts don't cry."
If you are one of us, that is, a wounded daughter, fight for liberation through giving your mother a chance to be empowered. Honor her and forgive her, for she too was the victim of horrible abuse. You two are more united than you think.